In the sea off the coast of China held military exercises of the two fleets
At this time between Russia and China has been more than a trusting relationship, both countries are in the U.S. sorry, and advancing on all fronts. One of the great Chinese thinkers of the 21 century Professor of Renmin University of China in Beijing Shi Ingun believes that the two countries simply have no choice but to strengthen their strategic partnership. Moscow shows the World that she is not in isolation that it was working with such a great economy like China. While in Europe the tension rise, Russia looks at it through the fingers and conducts large-scale exercises on the Western boundary and the Eastern too. China also demonstrates its solidarity with Moscow, as opposed to increased military preparations by the US and its ally Japan. The essence of this cooperation is the ability to understand such a big country like the USA that the time of its complete dominance over the world is coming to a close, the world is not one polar and at least two polar. To confirm his intentions and just then, and held joint military
maneuvers
of the ships of China and Russia. Maneuvers off the coast of China are already not the first year, the first such military exercises took place in 2012, this year it is happening again, the same problems, the same military unit. Working out is the concerted action of two naval groups. The exercise involved 20 ships, all possible classes. On one of the polygons in the far East will be to land troops from the marine corps.
---
комментарии (0)

Обновить
---
In the sea off the coast of China held military exercises of the two fleets
At this time between Russia and China has been more than a trusting relationship, both countries are in the U.S. sorry, and advancing on all fronts. One of the great Chinese thinkers of the 21 century Professor of Renmin University of China in Beijing Shi Ingun believes that the two countries simply have no choice but to strengthen their strategic partnership....
Two new Chinese destroyer departed for exercises in the Black sea
Two Chinese destroyers have arrived last week in the Crimea for victory parade went on the doctrine of "Sea interaction ? 2015" as part of the black sea Fleet of Russia. Russia and China are increasingly converging as in foreign policy or domestic. Russian warships in exercises takes more than ten, among them the flagship of the fleet cruiser "Moskva"....
Line speediest train is started In China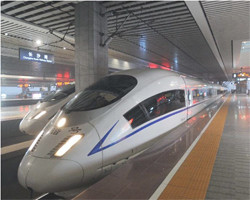 the December 26 in China have started in deal the too long railway pathway on which will be able to move the speed train. The Route is listed as G502 and has connected two high developed in industrial attitude of the city Guanichzhou and Pekin. The Distance between these two cities 2 298 km. The Train преодолеет this distance on velocities in 300 km whole for 8 hours. Usual composition spent on the whole way day, but also that if average velocity on route was 100 km. China constantly modernizes the railway and are chosen area with big passenger turn just. Basically this industrial centres. On given time in China already marketed too long pathway of the speed message.
Today in Ambience composition number 801 successfully went to the first way from station Peking aside Guanichzhou. Departure time 9 mornings. Simultaneously on one and the same route go three trains with difference at time. One came out of Pekin, the second came out of Hanchzhou, but the third came out of city Siani.
After started the new railway general extent speed pathways in China reached 9.3 thous. km, but after pair of the years on calculation she already will as minimum in two times long.