Russia arms China!
Russian arms are the best in terms of creating a missile defense system. Chinese experts are well appreciated missiles C300 which came into the country up to 2010 and now would like to buy a new version of the product S400. China would like to buy at least six divisions of new missile
systems
in each division includes 8 launch
systems
and detection purposes. Experts estimate that such a deal could be valued at three billion dollars. Officially none of the parties neither denied nor confirmed the existence of such plans. If China will have such a modern air defense system, the sky over the country will be completely closed. Additionally, experts believe that China will even cover the sky over Japan the Senkaku Islands and Taiwan. China last 15 years actively increasing their ability to do it well and make the best of everything. So far in the area of arms country ahead of the rest and had to purchase all new abroad. China with Russia is negotiating the delivery of such complexes for a long time, in the spring of 2014, the Russian President gave the go-ahead for delivery, but only after Russia will provide its troops with the latest air defense
systems
. Put obviously will, but not before 2016. Continue delivery of missile weapons and
systems
s-300PMU-2 ceased in 2010, writes the website ru.tsn.ua.
---
Comments (0)

Update capcha
---
China intends to protect the Great wall of China with the help of artificial intelligence
In China, we decided to use artificial intelligence to observe the order on The great wall. The system will use a bunch of drones and special surveillance cameras. With the help of all this Armada not big robots are going to carry out a comprehensive restoration of the ancient wall....
China is going to build the Martian ground to Earth
China went to the moon, although that would make flying robotic probes, but this is a real indication that China has and delivery systems, and telemetry and remote control systems that can engineers and designers to create different devices and send them in any direction in the Solar system. You can send, but this time not so important as controlled flights with an astronaut aboard....
Line speediest train is started In China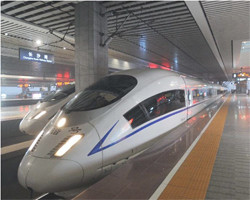 the December 26 in China have started in deal the too long railway pathway on which will be able to move the speed train. The Route is listed as G502 and has connected two high developed in industrial attitude of the city Guanichzhou and Pekin. The Distance between these two cities 2 298 km. The Train преодолеет this distance on velocities in 300 km whole for 8 hours. Usual composition spent on the whole way day, but also that if average velocity on route was 100 km. China constantly modernizes the railway and are chosen area with big passenger turn just. Basically this industrial centres. On given time in China already marketed too long pathway of the speed message.
Today in Ambience composition number 801 successfully went to the first way from station Peking aside Guanichzhou. Departure time 9 mornings. Simultaneously on one and the same route go three trains with difference at time. One came out of Pekin, the second came out of Hanchzhou, but the third came out of city Siani.
After started the new railway general extent speed pathways in China reached 9.3 thous. km, but after pair of the years on calculation she already will as minimum in two times long.