China and Russia are going to work together to modernize the heavy Russian helicopter
At this stage the process of agreeing who for that in the future the project will be responsible? Plans to create a civilian helicopter with a large capacity. If all will agree, that in 2015 will be signed the contract on cooperation. In China already went CEO of
Russian
Helicopters Alexander Mikheev, he will have to negotiate with the representatives of the two companies from China, with the firm and Avicopter Corporation (AVIC). As a basic template for future car will use the
Russian
design, the Mi-26. Mi-26 is the largest helicopter in the World, transport machine, which is manufactured at the plant Rostvertol. The car will do on the basis of the most advanced materials, essentially it will become stronger and lighter, but will raise the same amount of goods. The
Russian
model is able to raise on an external suspension bracket and inner bracket 20 tons of cargo. The Chinese act as investors, while Russia is new markets for their developments, all are in profit.
---
Comments (0)

Update capcha
---
China has allowed the social network Vkontakte
Social networks is a tool of influence on society, if China`s social network Vkontakte allowed, then it does not have anything that could to some extent undermine the foundations of the country. If so, it is not a real social network with its pros and cons, and some incubator someone invented ideas....
For a bride in Russia tour for wealthy suitors China
This experience has long been practiced in Kazakhstan, there are full search for not expensive brides in neighboring Kyrgyzstan, the more that people almost the same, model differences, but there are differences in quality of life. To live in Kyrgyzstan, this is tantamount to fall into the last century, there is cellular communication appeared only in 2007, in Europe it has already been used in all at the end of last century....
Line speediest train is started In China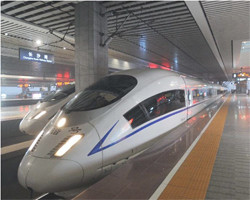 the December 26 in China have started in deal the too long railway pathway on which will be able to move the speed train. The Route is listed as G502 and has connected two high developed in industrial attitude of the city Guanichzhou and Pekin. The Distance between these two cities 2 298 km. The Train преодолеет this distance on velocities in 300 km whole for 8 hours. Usual composition spent on the whole way day, but also that if average velocity on route was 100 km. China constantly modernizes the railway and are chosen area with big passenger turn just. Basically this industrial centres. On given time in China already marketed too long pathway of the speed message.
Today in Ambience composition number 801 successfully went to the first way from station Peking aside Guanichzhou. Departure time 9 mornings. Simultaneously on one and the same route go three trains with difference at time. One came out of Pekin, the second came out of Hanchzhou, but the third came out of city Siani.
After started the new railway general extent speed pathways in China reached 9.3 thous. km, but after pair of the years on calculation she already will as minimum in two times long.