Many hydrocarbons have recently supplied by Russia to China?
If you take only one accounting period length of one month, it turns out that from Russia by pipe to China in October 2017 were pumped in the order of 1.41
million
tons of crude oil. The pipeline was launched in 2011 and since then, in China it went 107,54
million
tons. Data are published by Chinese experts from the Department of immigration and quarantine control in Heilongjiang province, is the province which includes the oil pipe, it is situated in the North-East of China.
It turns out that from Russia, China gets a significant share of oil. Before it was put into the pipeline, the oil was also exported to China, but she went by rail through the far East.
Built a pipeline in a short time, its length is 1000 km. it Starts from the town of Skovorodino Amur region of Russia, followed by China, via Xingang district, the end point of the pipeline the Chinese province Heilongjiang, Daqing. Since January 2011 he is at work. Oil supply in China will grow in the future. There is agreement on that between now and 2030 in China will be around 15
million
tons of oil per year.
---
Comments (0)

Update capcha
---
You can pay for Apple products through Chinese service AliPay
American company Apple has a wide chain of stores in China where all manufactured equipment is sold in the vast mainland China. Previously, you had to buy the phone, Apple only in cash or by transfer, quick transfer was only in the mind....
The demand for cars in China is growing the last couple of years
Recent years the Internet constantly discussing the growth of China`s economy, growing it by leaps and bounds and it is not so simple in this thread. Now everywhere there has been a decline, but not in China, there are 27 consecutive year of rising sales of cars, Chinese citizens with chaises EN masse on passenger cars....
Line speediest train is started In China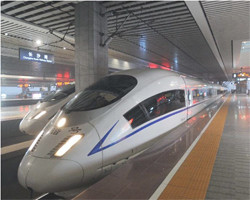 the December 26 in China have started in deal the too long railway pathway on which will be able to move the speed train. The Route is listed as G502 and has connected two high developed in industrial attitude of the city Guanichzhou and Pekin. The Distance between these two cities 2 298 km. The Train преодолеет this distance on velocities in 300 km whole for 8 hours. Usual composition spent on the whole way day, but also that if average velocity on route was 100 km. China constantly modernizes the railway and are chosen area with big passenger turn just. Basically this industrial centres. On given time in China already marketed too long pathway of the speed message.
Today in Ambience composition number 801 successfully went to the first way from station Peking aside Guanichzhou. Departure time 9 mornings. Simultaneously on one and the same route go three trains with difference at time. One came out of Pekin, the second came out of Hanchzhou, but the third came out of city Siani.
After started the new railway general extent speed pathways in China reached 9.3 thous. km, but after pair of the years on calculation she already will as minimum in two times long.