Peter from China tried to introduce 25 tons of bad fish
In the port of St. Petersburg the ship arrived from China, on its Board there were 25 tons of fish, a special
service
Rosselkhoznadzor has examined the goods and has temporarily suspended the import of fish into the country, a weight of 25 tons probably not the best quality, at this time deal with this special
service
. The fish maybe not properly frozen, or not on time spent freezing, when the specialists of the sanitary
service
looked at the goods, we immediately noticed some disconformity, and questioned the quality of the product. A preliminary inspection of fish fillets shows that the skin of the fish tried to wipe, have not had time to wipe oil stains may thus tried to hide the fact that the product is not very fresh. Like suspicious cargo in the country should not be allowed in, and he was placed in the port. Were summoned representatives of the veterinary
service
of China, which will examine the cargo and will need to bring a certain clarity about tainted fish. To conduct laboratory research something more difficult to say, visual inspection is not always accurate and not always gives grounds to prohibit the importation of goods into the country.
---
Comments (0)

Update capcha
---
You can pay for Apple products through Chinese service AliPay
American company Apple has a wide chain of stores in China where all manufactured equipment is sold in the vast mainland China. Previously, you had to buy the phone, Apple only in cash or by transfer, quick transfer was only in the mind....
China successfully launched a second aircraft carrier, are testing a vehicle
The Chinese successfully master carrier fleet. First bought and modified air-carrying cruiser, and now a little further he delved into the topic and created a completely your warship with carrier-based aircraft. Here come the sea trials of the second aircraft carrier of China, at this time the ship is in port and ready to sail. Departure is scheduled for the second month of the new year....
Line speediest train is started In China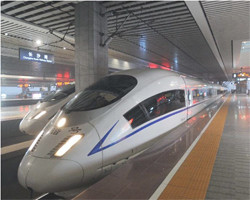 the December 26 in China have started in deal the too long railway pathway on which will be able to move the speed train. The Route is listed as G502 and has connected two high developed in industrial attitude of the city Guanichzhou and Pekin. The Distance between these two cities 2 298 km. The Train преодолеет this distance on velocities in 300 km whole for 8 hours. Usual composition spent on the whole way day, but also that if average velocity on route was 100 km. China constantly modernizes the railway and are chosen area with big passenger turn just. Basically this industrial centres. On given time in China already marketed too long pathway of the speed message.
Today in Ambience composition number 801 successfully went to the first way from station Peking aside Guanichzhou. Departure time 9 mornings. Simultaneously on one and the same route go three trains with difference at time. One came out of Pekin, the second came out of Hanchzhou, but the third came out of city Siani.
After started the new railway general extent speed pathways in China reached 9.3 thous. km, but after pair of the years on calculation she already will as minimum in two times long.