Rare emerald is going to sell at auction in China
In the recent years, accumulated a large cash resources, this market looked trading house Christie is. On the next auction will be shown 300 unique lots, most expensive
jewelry
is assessed at $ 2 million dollars, this is not a standard emerald product in the form of a bracelet, total weight of emeralds 38,51 CT. Produced this unique product the company Etcetera. As the
jewelry
was taken great emeralds mined in Colombia. Not previously exhibited similar sized emeralds. Emeralds are mined a lot, but they are not large, but among the big find with high quality was a difficult task. Large emeralds are mined in Egypt, Brazil, and African countries. As a trading house Christie is going to show
jewelry
from the collection kun Xiangxi. When in the old days, when China was still under the totalitarian and Communist, this man was the richest in the country. Many are of the opinion that Kuhn Xiangxi is a descendant of the famous philosopher Confucius, it is estimated that 75 generation. Will also sell necklace with blue stones, stones in weight 120 carats, if successfully sell this necklace, it can be sold for $ 11 million at least. The auction will hold in Hong Kong on 2 June, called the sale "Magnificent jewels"
---
комментарии (0)

Обновить
---
Artifacts of the Northern song dynasty were found in China.
China is a country with an interesting history. A country where dynasties have ruled for centuries. Recently, the builders have found many interesting artifacts, this porcelain and various decorations, all Dating back to the period 960 - 1127. In these distant times, China was ruled by the Northern song dynasty. Excavations are archaeologists in the province of Anhui....
China is trying to buy up all the gold on the stock exchanges of precious metals
It`s hard to say why and for what purpose Russia and China accumulate gold reserves? Apparently in the next few years something will happen in the world of Finance and really need the equivalent of money....
Line speediest train is started In China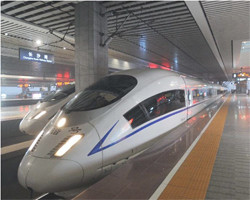 the December 26 in China have started in deal the too long railway pathway on which will be able to move the speed train. The Route is listed as G502 and has connected two high developed in industrial attitude of the city Guanichzhou and Pekin. The Distance between these two cities 2 298 km. The Train преодолеет this distance on velocities in 300 km whole for 8 hours. Usual composition spent on the whole way day, but also that if average velocity on route was 100 km. China constantly modernizes the railway and are chosen area with big passenger turn just. Basically this industrial centres. On given time in China already marketed too long pathway of the speed message.
Today in Ambience composition number 801 successfully went to the first way from station Peking aside Guanichzhou. Departure time 9 mornings. Simultaneously on one and the same route go three trains with difference at time. One came out of Pekin, the second came out of Hanchzhou, but the third came out of city Siani.
After started the new railway general extent speed pathways in China reached 9.3 thous. km, but after pair of the years on calculation she already will as minimum in two times long.