In Hong Kong banned the sale of ivory and products from ivory elephant
Hong Kong it is not quite China, but the future is clearly a large part of the country this piece of land become. From here start many good initiatives, for example in Hong Kong banned the sale of ivory, the elephant, such a decision should affect the world market ivory and eventually reduce the volume of its implementation. The ban on selling ivory and products made from this material will be in
troduced
gradually, in five years, will become fully the ban. This introduction is a victory of the local Fund for the protection of wildlife. The laws in Hong Kong are some of the feature and a complete ban can be implemented only over a period of two years. If the court gave the go-ahead, the procedure goes as much as two years, quite a lot from the point of defenders of wildlife, after poachers annually kill up to 30 thousand elephants for their tusks. The demand on the bone stimulates the growth of poaching in the world. Like the animal one and referred to the letter of the law, but the authorities have seen fit to do differently, the prohibition would be in
troduced
only after five years and will come into full force only in 2021. It is important that all the stocks were traders made in advance dispersed, so that no one suffered in material terms. In the World, in civilized countries, in 1990 the trade of ivory was banned. At this time, in Hong Kong the fresh bone are not traded, are allowed to sell products that are made prior to 1975 and have your certificat authenticity. But there is a black market for ivory, he is clearly thriving. In Hong Kong, do different crafts and then they are trafficked to other countries for sale. If you do not enter a ban everywhere, those 470 thousand elephants left in Africa and all will soon disappear.
---
комментарии (0)

Обновить
---
China wants to consolidate the market new standards for batteries and battery
China produces for the global and domestic market so many portable electronics that it`s time to think about what batteries, and the batteries in phones and tablets Chinese Assembly had a certain standard in the production. Chinese regulators have tackled the subject very seriously, because from what you have for the battery is in the phone, depends not only your mobility, but sometimes the health and integrity of the property....
In Hong Kong banned the sale of ivory and products from ivory elephant
Hong Kong it is not quite China, but the future is clearly a large part of the country this piece of land become. From here start many good initiatives, for example in Hong Kong banned the sale of ivory, the elephant, such a decision should affect the world market ivory and eventually reduce the volume of its implementation....
Line speediest train is started In China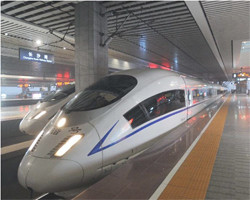 the December 26 in China have started in deal the too long railway pathway on which will be able to move the speed train. The Route is listed as G502 and has connected two high developed in industrial attitude of the city Guanichzhou and Pekin. The Distance between these two cities 2 298 km. The Train преодолеет this distance on velocities in 300 km whole for 8 hours. Usual composition spent on the whole way day, but also that if average velocity on route was 100 km. China constantly modernizes the railway and are chosen area with big passenger turn just. Basically this industrial centres. On given time in China already marketed too long pathway of the speed message.
Today in Ambience composition number 801 successfully went to the first way from station Peking aside Guanichzhou. Departure time 9 mornings. Simultaneously on one and the same route go three trains with difference at time. One came out of Pekin, the second came out of Hanchzhou, but the third came out of city Siani.
After started the new railway general extent speed pathways in China reached 9.3 thous. km, but after pair of the years on calculation she already will as minimum in two times long.