Chinese builders are going to build a railway to Moscow
In the near future it will be possible to ride on the railway from Beijing to Moscow direct and shortest path. Chinese construction companies intend to build in Moscow railroad. The road is very costly to China, according to preliminary data, about $ 242 billion of direct investment. This news was shared on the social network officials from Beijing. In order to reach Beijing from Moscow will need to spend on the train two days on the way you can see nature not only Russia and China, but of Kazakhstan, the road will pass through this Union the country. China has proposed such a project for Russia while all of America is allies are trying to put pressure on Russia for its sanctions, China as the most loyal
partner
offers strategically important contracts. In a world of falling oil prices, while China buys more and more oil from Russia, the most stimulating and his Russian economy.
---
Comments (0)

Update capcha
---
You can pay for Apple products through Chinese service AliPay
American company Apple has a wide chain of stores in China where all manufactured equipment is sold in the vast mainland China. Previously, you had to buy the phone, Apple only in cash or by transfer, quick transfer was only in the mind....
The construction of a bridge across the Amur is in full swing
At this time, the two leaders realized the need for the construction of the great bridge over the Amur river. The need for such a facility arose after a substantial rise in the commodity turnover between the countries. China supplier in Primorye and Russia driven forest and mineral resources....
Line speediest train is started In China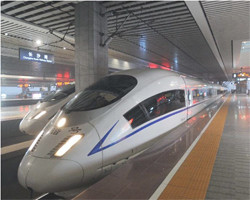 the December 26 in China have started in deal the too long railway pathway on which will be able to move the speed train. The Route is listed as G502 and has connected two high developed in industrial attitude of the city Guanichzhou and Pekin. The Distance between these two cities 2 298 km. The Train преодолеет this distance on velocities in 300 km whole for 8 hours. Usual composition spent on the whole way day, but also that if average velocity on route was 100 km. China constantly modernizes the railway and are chosen area with big passenger turn just. Basically this industrial centres. On given time in China already marketed too long pathway of the speed message.
Today in Ambience composition number 801 successfully went to the first way from station Peking aside Guanichzhou. Departure time 9 mornings. Simultaneously on one and the same route go three trains with difference at time. One came out of Pekin, the second came out of Hanchzhou, but the third came out of city Siani.
After started the new railway general extent speed pathways in China reached 9.3 thous. km, but after pair of the years on calculation she already will as minimum in two times long.