Balloon flight on the Senkaku island
Between China and Japan are the disputes over Islands in the East China sea. Many Chinese people, very experienced on this issue and how can help to solve this problem.
One citizen of China decided to raise the issue of the disputed territories worldwide attention with its unique act, he decided to fly a hot air balloon and fly over the Islands.
Has successfully started with the Japanese archipelago in the province of Fujian pilot went on earlier planned route, but was in a strong counter stream of air, which has pressed balloon and the pilot had to call the rescue. The decision to land on the island Senkaku was well thought out, but nature has made its adjustments and flight had to take on Board the rescue ship of the Japanese coast guard.
Well, that Japanese rescuers were near and quickly react on the occurred incident. Mount traveler sent back to China on the edge Chinese ship.
---
комментарии (0)

Обновить
---
In the North-East of China, farmers grow tree mushrooms
In the North-East of China in Heilongjiang province in the village of Kwansangsung not far from the city dunnin, Chinese peasants decided to collect and dry black Chinese mushrooms. Spread out in the field to the deck and lightly dried....
Unique Ferris wheel in China
China with a great desire builds diverse and ambitious projects. The glass bridge was built, the greatest extent of the bridge cost, built the railway on the permafrost on the moon "jade rabbit" was launched, it is still something more ambitious going on....
Line speediest train is started In China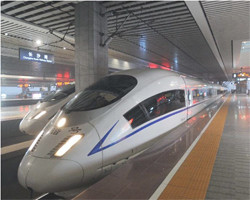 the December 26 in China have started in deal the too long railway pathway on which will be able to move the speed train. The Route is listed as G502 and has connected two high developed in industrial attitude of the city Guanichzhou and Pekin. The Distance between these two cities 2 298 km. The Train преодолеет this distance on velocities in 300 km whole for 8 hours. Usual composition spent on the whole way day, but also that if average velocity on route was 100 km. China constantly modernizes the railway and are chosen area with big passenger turn just. Basically this industrial centres. On given time in China already marketed too long pathway of the speed message.
Today in Ambience composition number 801 successfully went to the first way from station Peking aside Guanichzhou. Departure time 9 mornings. Simultaneously on one and the same route go three trains with difference at time. One came out of Pekin, the second came out of Hanchzhou, but the third came out of city Siani.
After started the new railway general extent speed pathways in China reached 9.3 thous. km, but after pair of the years on calculation she already will as minimum in two times long.