A unique find in the southern region of Guangxi Zhuang
In the southern region of Guangxi province is the place Zhuang here managed to find a lot of unique artifacts. Farmers accidentally discovered burial which many thousands of years. Those findings that were found in this area, scientists have attributed to a very
ancient
culture that flourished here centuries ago. Cave size of 120 square meters was on the occasion of the detected at an altitude of only 10 meters above sea level, in the cave there were artifacts from the late Neolithic period, they likely belong to the Zhuang culture. In the stone age in these spaces the rules of the Zhou dynasty (1100-771 century BC). In the late stone age was already pottery, lots of household items have been safely extracted from the thickness of sedimentary rocks in the cave. Many products made of shells and bones, all previously not encountered dated as unique finding and placed in museums. Found in the same way and dagger, maybe it is a ritual weapon, and maybe personal combat weapons of a warrior who lived in this cave. The dagger is not used in everyday life, it was a symbol of power and courage, all in the household were cut and processed pointed shells. Like in China previously not found, scientists discovered another page of
ancient
history of China.
---
комментарии (0)

Обновить
---
In the southern provinces of China grow silk-this business gives many a livelihood
China has been famous for silk production since ancient times. The first mention of the best traditions of sericulture belongs to the dynasty of the Yellow Emperor. The direction itself, though sluggish, but still constantly modernized, in the past in the Han era, silk was produced in large quantities, the technology was then quite developed....
In China have unearthed the tools of the age of 2 million years
Chinese scientists in China have found confirmation that in Asia, a reasonable man got about 2.1 million years ago, British scientists also confirmed this hypothesis and found in the vast expanses of China the same ancient tools. Perhaps somewhere outside of China in Africa there is a more ancient man`s camp than was discovered in China, the new discovery should motivate the scientific world in search of new, more ancient sites....
Line speediest train is started In China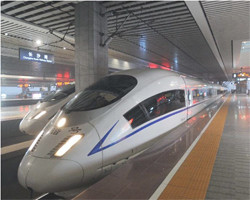 the December 26 in China have started in deal the too long railway pathway on which will be able to move the speed train. The Route is listed as G502 and has connected two high developed in industrial attitude of the city Guanichzhou and Pekin. The Distance between these two cities 2 298 km. The Train преодолеет this distance on velocities in 300 km whole for 8 hours. Usual composition spent on the whole way day, but also that if average velocity on route was 100 km. China constantly modernizes the railway and are chosen area with big passenger turn just. Basically this industrial centres. On given time in China already marketed too long pathway of the speed message.
Today in Ambience composition number 801 successfully went to the first way from station Peking aside Guanichzhou. Departure time 9 mornings. Simultaneously on one and the same route go three trains with difference at time. One came out of Pekin, the second came out of Hanchzhou, but the third came out of city Siani.
After started the new railway general extent speed pathways in China reached 9.3 thous. km, but after pair of the years on calculation she already will as minimum in two times long.