The Chinese now officially have two children
For several decades in China were not allowed to have two
children
in the family, all because of a high birth rate catastrophically quickly increased the population of the country. So as to slow down the population growth in China 35 years ago it was decided at the government level to prohibit the ability to have a couple of
children
in the family. Second child if born, he had neither passport nor documents, was outside the law. It`s been a long time in China and decided it`s the law to clean. In the country for the duration of the restrictive measures was born a lot of their boys much more than girls, which in turn led to a demographic imbalance. To fix the situation passed a new law that allows a couple to have
children
in the family, he will be accepted from the beginning of 2016. Previously published ban was not applied to those segments of the population that can be attributed to national minorities. If the family lives in the village and they had first a girl, then the family is also allowed to have a second child in the family need to work on the land and feed the whole family in old age.
---
Comments (0)

Update capcha
---
Fitness tracker for cats and dogs
In China recent pay more attention to cats and dogs than the environment. Many owners of cats and dogs worried about the fact that while they are at work their Pets eat many different delicious and this is getting worse. With one hand comfortably, a cat or a cat does not need to feed, but on the other hand if an animal is overeating, as a rule, it is ill before leaving this world....
In China are struggling with a negative practice to kidnap the children before the divorce
Cases when directly in front of the divorce one of the parents took away the child against the wishes of the other, quite a lot. China has developed an entire technology of children abducted right before the divorce. For example, the case of the canadian Give Saola that before the divorce, lived with her husband in China. Right before the divorce, the husband took the baby and since then does not see him his mother....
Line speediest train is started In China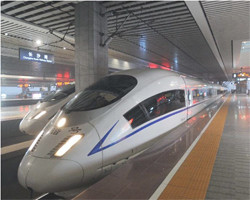 the December 26 in China have started in deal the too long railway pathway on which will be able to move the speed train. The Route is listed as G502 and has connected two high developed in industrial attitude of the city Guanichzhou and Pekin. The Distance between these two cities 2 298 km. The Train преодолеет this distance on velocities in 300 km whole for 8 hours. Usual composition spent on the whole way day, but also that if average velocity on route was 100 km. China constantly modernizes the railway and are chosen area with big passenger turn just. Basically this industrial centres. On given time in China already marketed too long pathway of the speed message.
Today in Ambience composition number 801 successfully went to the first way from station Peking aside Guanichzhou. Departure time 9 mornings. Simultaneously on one and the same route go three trains with difference at time. One came out of Pekin, the second came out of Hanchzhou, but the third came out of city Siani.
After started the new railway general extent speed pathways in China reached 9.3 thous. km, but after pair of the years on calculation she already will as minimum in two times long.