Hong Kong has released a free paper with a portrait of the head of administration
Chinese entrepreneurs profitable again distinguished himself, and they produced a sample of toilet paper with a photograph of the head of administration. However, the Chinese government quickly decided to eliminate paper and to withdraw it from use. Until released only 7600 rolls with a portrait head of the administration of Hong Kong Liang Janina. The paper went well-on outlets, the population was happy to wipe his ass is such a cool toilet paper. Additionally, the entrepreneur has released a special package of napkins with the same character on the wrapper. News shared the newspaper The South China Morning Post. The main part of the implementation did not succeed, the customer of such unique product was the
Democratic
party in Hong Kong. The production of a large party were preparing to celebrate the New Year on February 19, but did not. Last year the trade toilet paper with a portrait of the leader Liang Janine walked more briskly, then managed to sell more than 100 thousand Hong Kong dollars. Last year he released the toilet paper is the same party that this year. To ensure that the order was successful, even took security measures, order placed not on behalf of the members of the
Democratic
party. Check just came at the wrong time and the party of toilet paper with portrait was not eliminated leaving the factory. Apparently once in Hong Kong were performances of students, the authorities have begun to more closely monitor the antics of the Democrats in Hong Kong.
---
комментарии (0)

Обновить
---
Hong Kong has released a free paper with a portrait of the head of administration
Chinese entrepreneurs profitable again distinguished himself, and they produced a sample of toilet paper with a photograph of the head of administration. However, the Chinese government quickly decided to eliminate paper and to withdraw it from use. Until released only 7600 rolls with a portrait head of the administration of Hong Kong Liang Janina....
In China increased level of protection in the IT sector
The Chinese defense Ministry introduced a number of new measures to enhance the protection of the state of IT resources. All this is done to enable in the future to protect themselves from possible espionage by the USA. Earlier it was reported that the NSA in its time spied on by the Ministry of defense of China, as well as for big companies of the country....
Line speediest train is started In China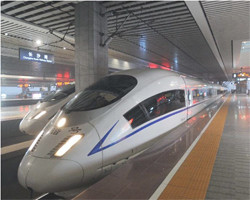 the December 26 in China have started in deal the too long railway pathway on which will be able to move the speed train. The Route is listed as G502 and has connected two high developed in industrial attitude of the city Guanichzhou and Pekin. The Distance between these two cities 2 298 km. The Train преодолеет this distance on velocities in 300 km whole for 8 hours. Usual composition spent on the whole way day, but also that if average velocity on route was 100 km. China constantly modernizes the railway and are chosen area with big passenger turn just. Basically this industrial centres. On given time in China already marketed too long pathway of the speed message.
Today in Ambience composition number 801 successfully went to the first way from station Peking aside Guanichzhou. Departure time 9 mornings. Simultaneously on one and the same route go three trains with difference at time. One came out of Pekin, the second came out of Hanchzhou, but the third came out of city Siani.
After started the new railway general extent speed pathways in China reached 9.3 thous. km, but after pair of the years on calculation she already will as minimum in two times long.