In China, the robot leads the news channel on TV
You can imagine that in the Studio center channel TV in China is not the conventional leading? Or rather he is, but not in the main position, runs the show, a robot that reads the news feed and interactive talks about everything new that happened in days in the country. So far, the robot can analyze only the situation with the weather and nothing more, but even this is enough so it`s noticed. A special program and a technical solution was invented and developed at
Microsoft
, is not the most advanced solution, but quite new for Chinese television. The channel Dragon TV, according to the "espresso" is now working robotic system. First news said the newspaper "dailymail". The robot in the "Morning News" is shown for a robot has allocated a special section on timeline and gave him the opportunity to broadcast to the masses about the weather in China by region. Robot call Chioice, it can easily take your data with specific sources and to make a full analysis of the data with reference to the regions. Such a robot were able to build in the result of joint work of the news center Shanghai Media Group (SMG) and the laboratory of
Microsoft
Applications & Services Group East Asia. SMG actively introduces new technologies, invests in the development of huge amounts of money.
Microsoft
has provided the opportunity to work in the field of artificial intelligence, it is something new for this company, but definitely useful and necessary.
---
комментарии (0)

Обновить
---
China continues to buy up European companies
Here came that long-awaited hour when a controlling stake in the company Supercell was owned by Chinese Internet company Tencent. The company Supercell is known very well among gamers, the company writes games that bring a significant profit. In Finland there is no larger company in writing game code than Supercell. After a small bidding Chinese company Tencent bought up a controlling stake from Japan`s SoftBank consortium....
In China, the robot leads the news channel on TV
You can imagine that in the Studio center channel TV in China is not the conventional leading? Or rather he is, but not in the main position, runs the show, a robot that reads the news feed and interactive talks about everything new that happened in days in the country. So far, the robot can analyze only the situation with the weather and nothing more, but even this is enough so it`s noticed....
Line speediest train is started In China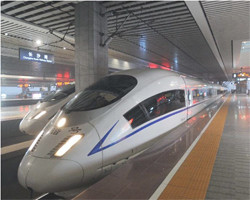 the December 26 in China have started in deal the too long railway pathway on which will be able to move the speed train. The Route is listed as G502 and has connected two high developed in industrial attitude of the city Guanichzhou and Pekin. The Distance between these two cities 2 298 km. The Train преодолеет this distance on velocities in 300 km whole for 8 hours. Usual composition spent on the whole way day, but also that if average velocity on route was 100 km. China constantly modernizes the railway and are chosen area with big passenger turn just. Basically this industrial centres. On given time in China already marketed too long pathway of the speed message.
Today in Ambience composition number 801 successfully went to the first way from station Peking aside Guanichzhou. Departure time 9 mornings. Simultaneously on one and the same route go three trains with difference at time. One came out of Pekin, the second came out of Hanchzhou, but the third came out of city Siani.
After started the new railway general extent speed pathways in China reached 9.3 thous. km, but after pair of the years on calculation she already will as minimum in two times long.