Company Google increase the security of your search engine
Company Google does not want to lose customers in China, and making the most secure transmission of data in the world wide web. Now all searches will be before transmitted over the Internet.
One way or something else in the company intend to fight a data leak in the world wide web. About this step was declared in interview to newspaper the Washington Post. According to the newspaper, now it will be difficult to calculate, that the search in a network users. As such step will help in many cases of secrecy from attempts data readout from the side of special
service
s of the USA.
All text search queries now before you go into the network are encrypted. No need something somewhere to include all works by default. Users from the USA and England have long used the encryption requests, this
service
works in 2010. In our time, when every one for each spies and watches without such encryption
service
is hard to work with.
If you believe what you write on the world wide web, for a long time all traffic that has passed between the date of the centers of many companies were reviewed. In China, authorities are also looking at the requests and block users to a particular resource. In China Google at this time it is not popular search
service
, just 5% of the market and no more. Basically all use Baidu.
---
Comments (0)

Update capcha
---
China is constantly increasing imports of goods and services
China as it turns out can not do everything, but only that does not require a lot of mind or something that is easy to take from competitors and then at home to repeat. When it comes to very complex equipment, China considers it profitable to just buy it, because to do something like that in China can not yet, and there is a possibility that neither when they can not....
China attracts business to the country Ч the 17th international fair of Western China is opened
In Western China, in one of the most economically developed cities Ч Chengdu, started the seventeenth fair for business and trade. Chengdu is the most developed city in the Southwestern province of Sichuan. Representatives from 90 countries around the world have already confirmed their participation....
Line speediest train is started In China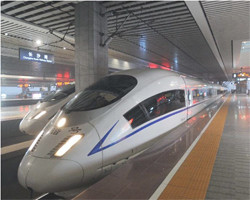 the December 26 in China have started in deal the too long railway pathway on which will be able to move the speed train. The Route is listed as G502 and has connected two high developed in industrial attitude of the city Guanichzhou and Pekin. The Distance between these two cities 2 298 km. The Train преодолеет this distance on velocities in 300 km whole for 8 hours. Usual composition spent on the whole way day, but also that if average velocity on route was 100 km. China constantly modernizes the railway and are chosen area with big passenger turn just. Basically this industrial centres. On given time in China already marketed too long pathway of the speed message.
Today in Ambience composition number 801 successfully went to the first way from station Peking aside Guanichzhou. Departure time 9 mornings. Simultaneously on one and the same route go three trains with difference at time. One came out of Pekin, the second came out of Hanchzhou, but the third came out of city Siani.
After started the new railway general extent speed pathways in China reached 9.3 thous. km, but after pair of the years on calculation she already will as minimum in two times long.