On the wall soon it will be possible to see the inscription in Russian - Here was Vasya
Everyone who has been to Crimea or somewhere in popular locations, that is clearly seen everywhere there is the inscription "Here was Vasya" or something like that. There is a desire to perpetuate his presence everywhere where there is any tourist.
Earlier
the tourists who visited great wall of China was forbidden to paint on the walls of the ancient monument, for such art, it was possible to get fined.
Now everything is changing for the better, the Chinese authorities decided to meet the tourists and has created in some places a special Pano where you can draw anything. Apparently this decision will allow to reduce the activity of vandals, the tourist is very much like scratching a wall with different inscriptions such as "Here was nick from Blagoveschensk" or "Here Masha ball from Uryupinsk". Inscriptions found in different languages.
Earlier
, the Rangers watched and fined, but now decided to act in other methods. There is a place on the wall reserved for it so you can here his signature left here and write! This place is located in the area of the tower 14, in addition to this decision, Chinese experts are going to create the project "Interactive whiteboard", which also can be used to leave his autograph. One such scoreboard is already on one of the walls in the tower of the Yellow Crane. In Hubei province have long exploited such an experience and are confident that the benefits are very large. Wall of China very long building and all the way certainly not to put as many special boards for tourists have left their autographs, but to strive to do so!
---
комментарии (0)

Обновить
---
In China have found liquor 2000 year endurances
The Chinese land keeps much unique, in China period find that that such, about than even think it is difficult. Recently in the course of archeological prospecting scientist to manage to find ???????????, which belongs to to timeses, when in China of the rule dynasty Cini....
You can pay for Apple products through Chinese service AliPay
American company Apple has a wide chain of stores in China where all manufactured equipment is sold in the vast mainland China. Previously, you had to buy the phone, Apple only in cash or by transfer, quick transfer was only in the mind....
Line speediest train is started In China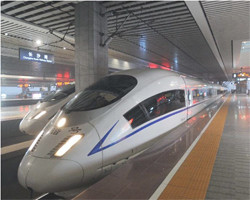 the December 26 in China have started in deal the too long railway pathway on which will be able to move the speed train. The Route is listed as G502 and has connected two high developed in industrial attitude of the city Guanichzhou and Pekin. The Distance between these two cities 2 298 km. The Train преодолеет this distance on velocities in 300 km whole for 8 hours. Usual composition spent on the whole way day, but also that if average velocity on route was 100 km. China constantly modernizes the railway and are chosen area with big passenger turn just. Basically this industrial centres. On given time in China already marketed too long pathway of the speed message.
Today in Ambience composition number 801 successfully went to the first way from station Peking aside Guanichzhou. Departure time 9 mornings. Simultaneously on one and the same route go three trains with difference at time. One came out of Pekin, the second came out of Hanchzhou, but the third came out of city Siani.
After started the new railway general extent speed pathways in China reached 9.3 thous. km, but after pair of the years on calculation she already will as minimum in two times long.