В China started paper torch
With old times in China celebrate the day paper flash-light at 15 days of the first month of the year on moon calendar. About this even and read in newspaper not it is necessary, this ancient chinese tradition and keep its all, who should like that чтоб its sadnesses and adversities have flown off as paper flash-lights having freed place for success and radosti.
In this time for branch in park and garden hang the varicoloured flash-lights. The Flash-lights can be an all the manner of form, miscellaneous of the design and forms. Be the flash-lights and in the form all the manner of animal, do and torch in the form flower. In this time all are fun, who that entertains the public a procession on stilt, but who that rides on seesaws and round-robin. The Holiday passes under feyerverk.
As usually the holiday a flash-light this completing stage on meeting the New Year. Kitaycy consider that at New year all deceased relatives, their showers return to the land, for whole big famely to meet coming the New Year. But holiday of the torches this as it were signal that all triumph have finished and all time to return in its parallel Mir.
---
Comments (0)

Update capcha
---
Line speediest train is started In China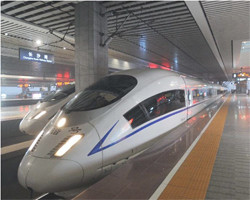 the December 26 in China have started in deal the too long railway pathway on which will be able to move the speed train. The Route is listed as G502 and has connected two high developed in industrial attitude of the city Guanichzhou and Pekin. The Distance between these two cities 2 298 km. The Train преодолеет this distance on velocities in 300 km whole for 8 hours. Usual composition spent on the whole way day, but also that if average velocity on route was 100 km. China constantly modernizes the railway and are chosen area with big passenger turn just. Basically this industrial centres. On given time in China already marketed too long pathway of the speed message.
Today in Ambience composition number 801 successfully went to the first way from station Peking aside Guanichzhou. Departure time 9 mornings. Simultaneously on one and the same route go three trains with difference at time. One came out of Pekin, the second came out of Hanchzhou, but the third came out of city Siani.
After started the new railway general extent speed pathways in China reached 9.3 thous. km, but after pair of the years on calculation she already will as minimum in two times long.